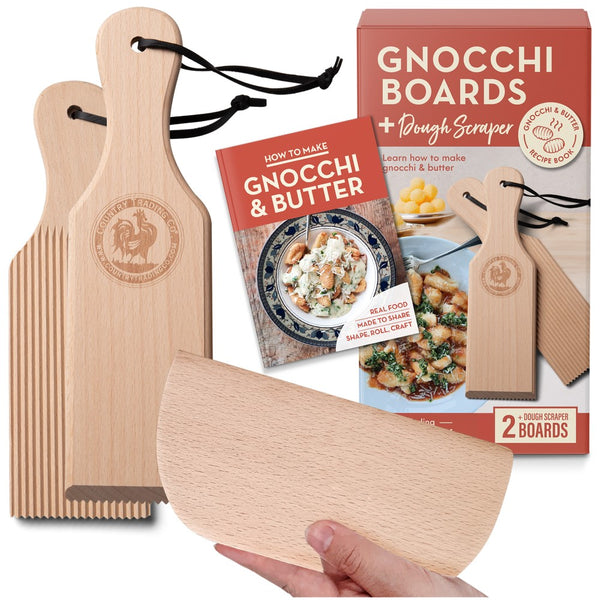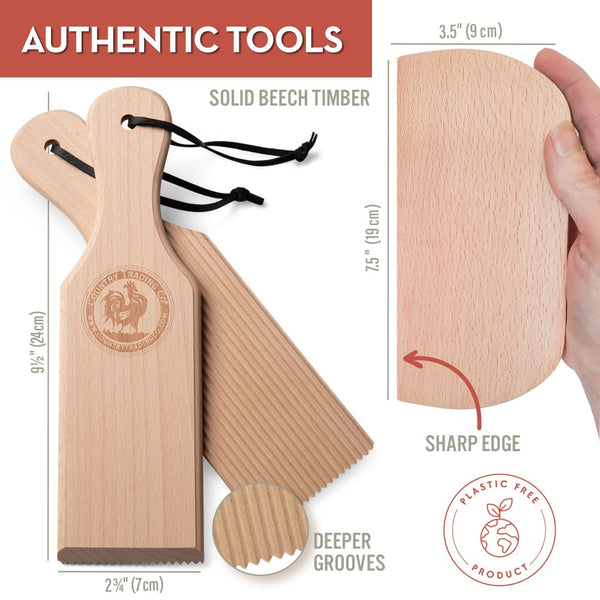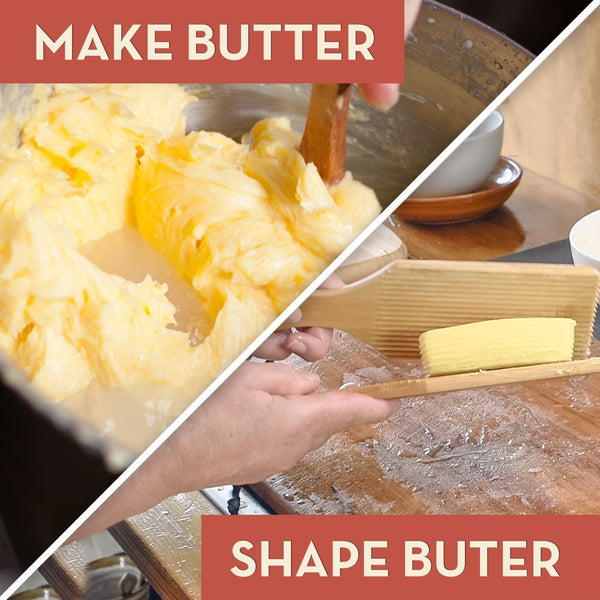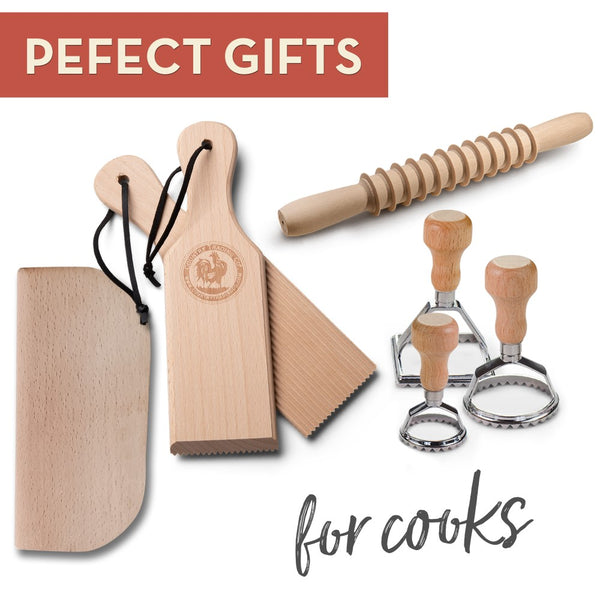 Butter & Gnocchi Making Kit - Boards + Recipe Book
The gnocchi-making kit has all the tools and recipes you need to make authentic gnocchi and homemade butter from scratch. 
The perfect fit for beginners in pasta making and butter churning, this set has easy-to-follow recipes and a set of traditional wooden butter and pasta tools.
For some years we have sold the wooden gnocchi boards and butter paddles and we use them in our kitchen all the time. 
We gathered our favorite recipes for making gnocchi and butter into a 72-page book on how to make gnocchi and butter and added a wooden sought scraper to complete the set.
Bundle this with our Ravioli Kit and Pappardelle Roller to make the perfect pasta gift set for cooks.
Product Specifications:

2 wooden gnocchi boards/butter paddles
1 wooden dough scraper
72-page recipe book on how to make gnocchi and butter
Plastic free product
Recipes Included in the Book:
The gnocchi making book in the kit has recipes and tips for making:

classic potato gnocchi
gluten free gnocchi
pumpkin and sweet potato gnocchi
the best sauces for gnocchi
The book also gives a step-by-step guide on how to make butter including
recipes and tips for making:
butter without a butter churn using a food processor or glass jar
cultured butter
ghee or clarified butter
homemade spreadable butter
how to use butter paddles to press and mold butter
flavouring butter and making classic butter sauces