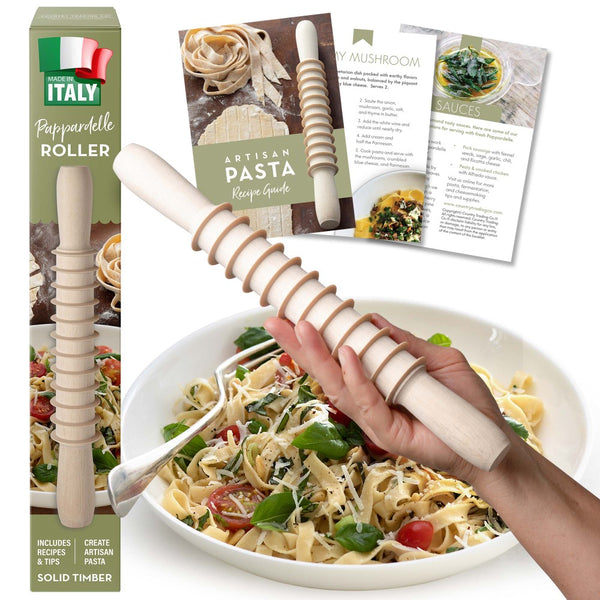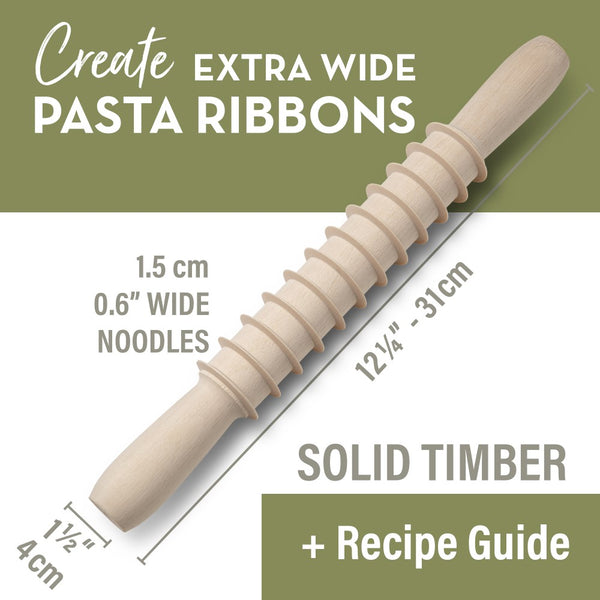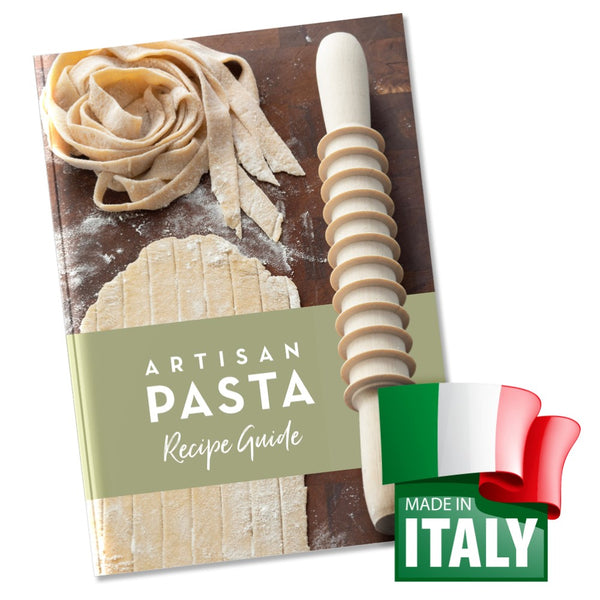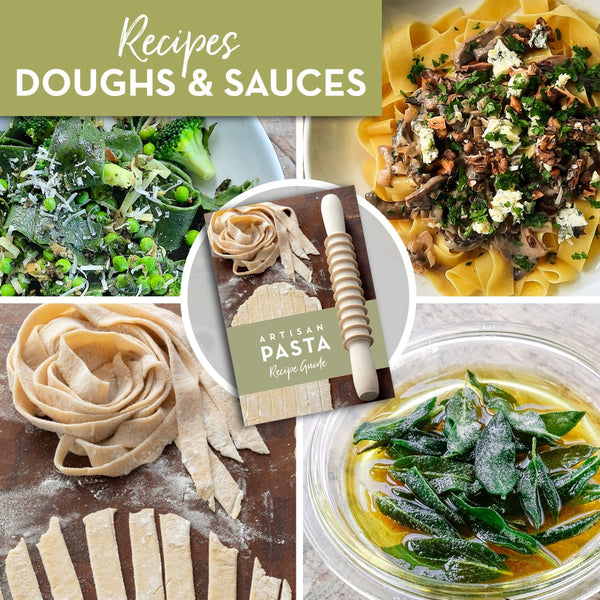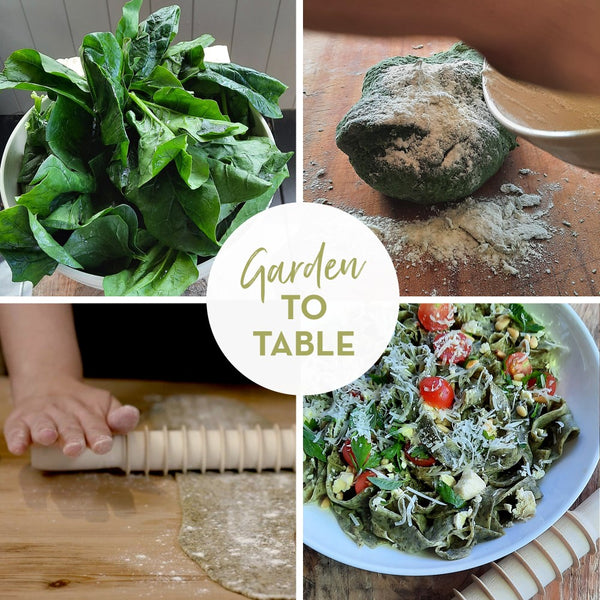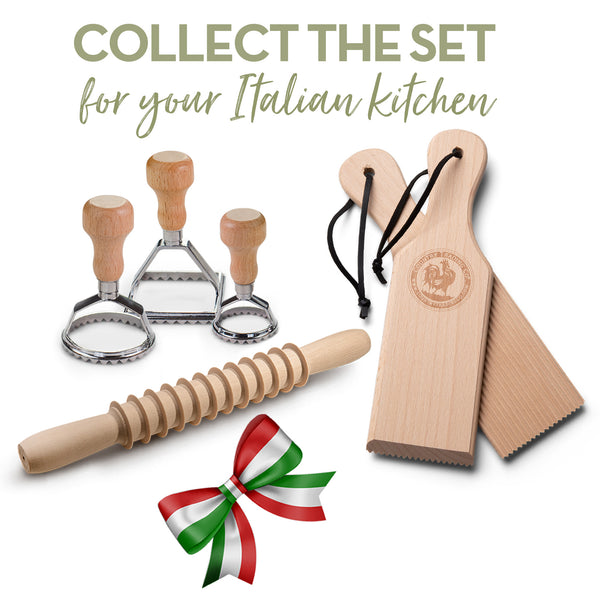 Wooden Pasta Cutter Pappardelle Rolling Pin
This DIY pasta set is the ideal gift for cooks and everyone who loves Italian food and cooking.
Made in Italy from special hornbeam hardwood, this high-quality wooden pasta rolling pin is perfect for cutting wide pasta ribbons 1.5 cm (0.6")
Each wooden pappardelle pasta cutter comes in a nice gift box with a booklet of pasta-making recipes for wide pasta noodle sauces and fresh pasta doughs.
Bundle this pasta cutter with the Ravioli Making Kit and the Gnocchi Kit for the best pasta-making gift set.
Product Specifications: 
1 pasta rolling pin for cutting wide pasta noodles

0.6"

 (1.5cm)
1 printed pappardelle pasta-making recipe guide
Made from hardwood hornbeam timber
Plastic free product
Made in Italy

Recipes Included: 
The guide included with the pappardelle roller has recipes for delicious hearty
sauces plus recipes and tips for making the best pasta doughs for wide pasta ribbons.