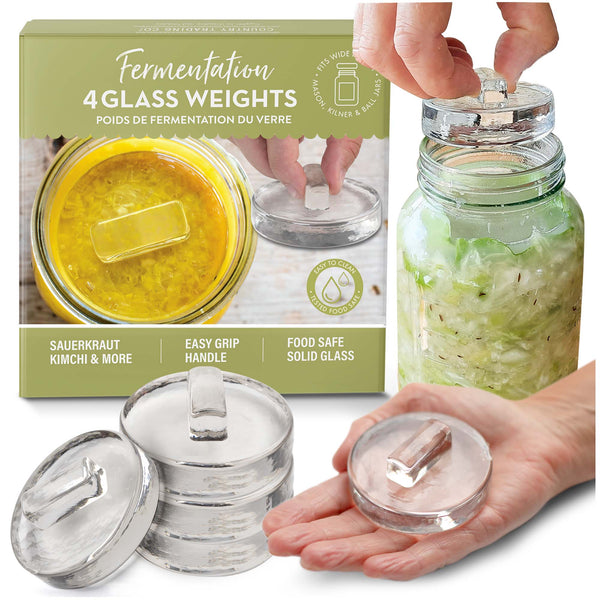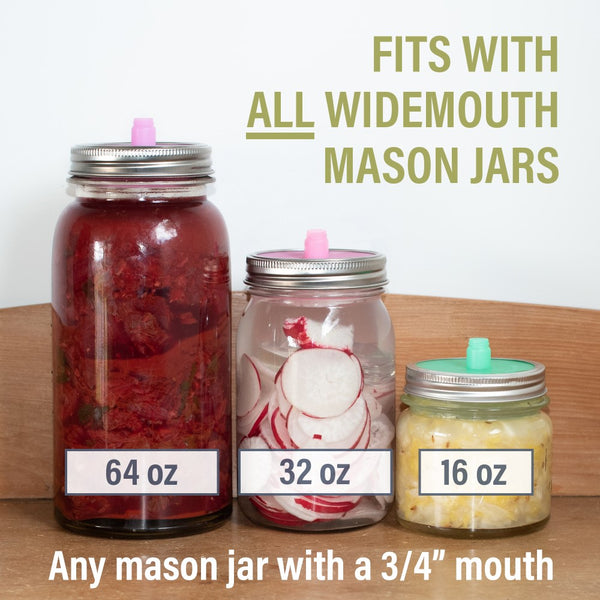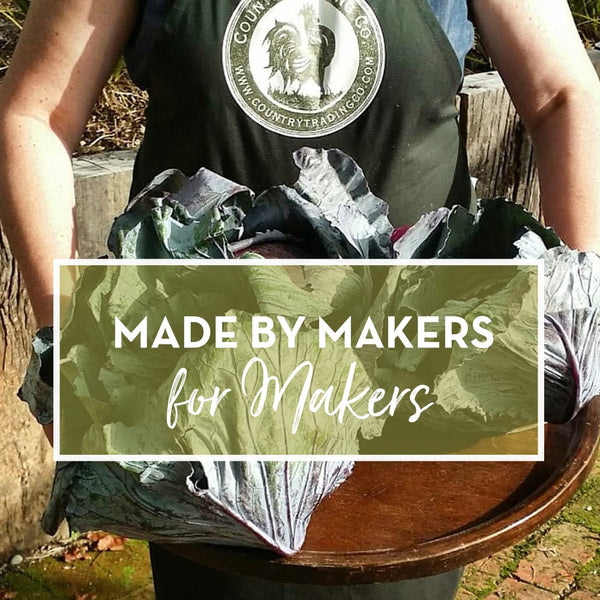 Glass Fermenting Weights for Vegetable Pickles - Set of 4
Don't wait to try these weights.

If you're a seasoned fermenter, you know the importance of keeping your ferment under the brine.
That's why we designed this set of elegant glass weights specifically for mason jars. Not only are they easy to grip, but they're effortless to use.
After you've filled your mason jar with veggies, place a weight over your follower (we recommend using a cabbage or grape leaf) and fit a fermenting lid.
Each weight features a small handle that allows you to place and remove them from mason jars effortlessly. They're heavy enough to keep down the most vigorous ferments and super simple to clean.
Give this set of four as a gift or keep them for yourself. Either way, they'll last you a lifetime of fermenting. 
Why we made this
When we first started fermenting, we used river rocks as weights, but they're difficult to sterilize and impossible to grip. That's why we designed these clever glass weights.
The handle is perfect for all finger types and prevents grubby microbes that may be on your fingers from entering your ferments. Use them once and you'll be hooked.
Product Specifications
4 weights per pack
each weight weighs 200g (7oz)
diameter 66mm (2.6")
total depth including handle 32mm (1.3")
depth of glass base 20mm (0.8")
plastic-free packaging
tested for lead and cadmium
dishwasher safe
Care Instructions
Wash in hot, soapy water and rinse
Sterilize before use
Learn More
If you're new to fermenting, you're in the right place. We can provide you will all the fermenting supplies you need including glass mason jars, fermenting lids, a sauerkraut pounder, and cheesecloth. Or check out our Fermentation Starter Kit, which includes most essentials.

Good product , good value
These are so nice. Thick and heavy so they do their job quite nicely. The handle makes them convenient as well.
Very fast delivery.
I was looking for a shipping ir tracking number. Next thing I know. I get an email that says it was delivered.
OMG!
I like bought these as a present for my husband and he loves these, he said that they definitely make his fermenting process much easier, like OMG my husband is really picky with receiving his gifts so I was so surprised when he went absolutely wild for these glass weights. Also the craftsmanship is amazing I had been reading reviews from another site that had the same kind of product, but there were a bunch of disatisfied reviews talking about cracks and chips and things like that. I'm so happy I chose CountryTradingCo for my fermenting tools.
Thank you so much Mytra for sharing your feedback. I'm so glad they made the perfect gift for your husband. I hope they make many jars of delicious fermented vegetables for you both to enjoy. Heather.
Perfect Pickling Weights
The weight of these is sufficient to keep the veggies below the brine surface in wide mouth Mason jars. The raised handle makes it easy to retrieve the weights; the glass is smooth and easy to clean. If I need more in the future, I will purchase from Country Trading Co. The notifications of shipping and speedy delivery were much appreciated.
Glass weights
Perfect for fermenting. Exactly what I needed. Easy to use, easy to clean. I really appreciate the plastic free packaging as well.