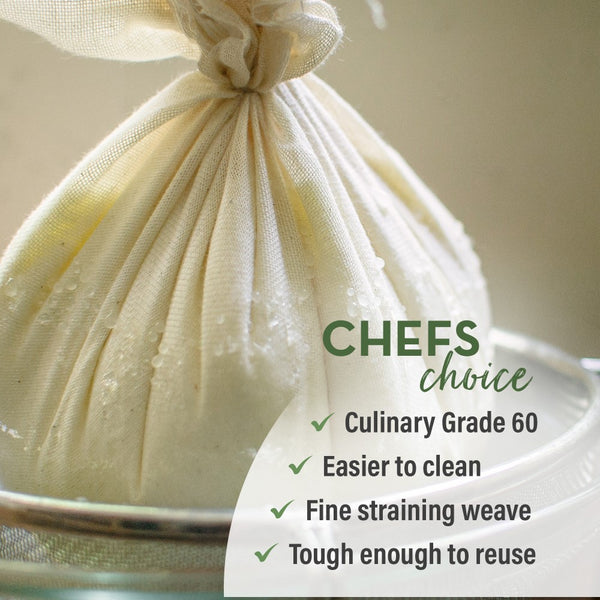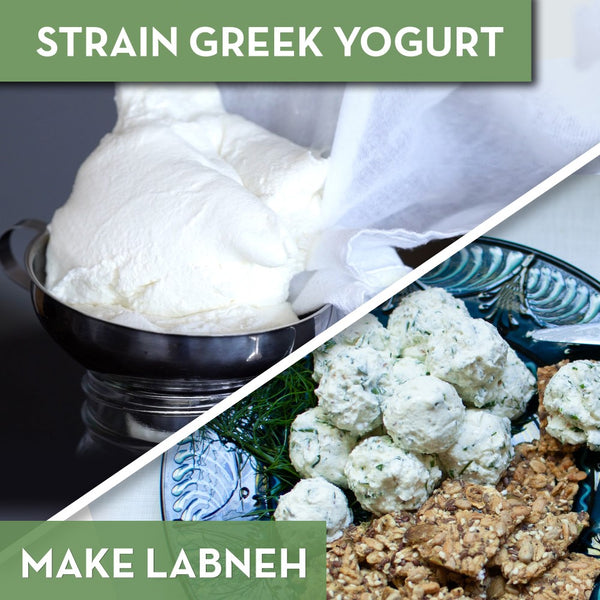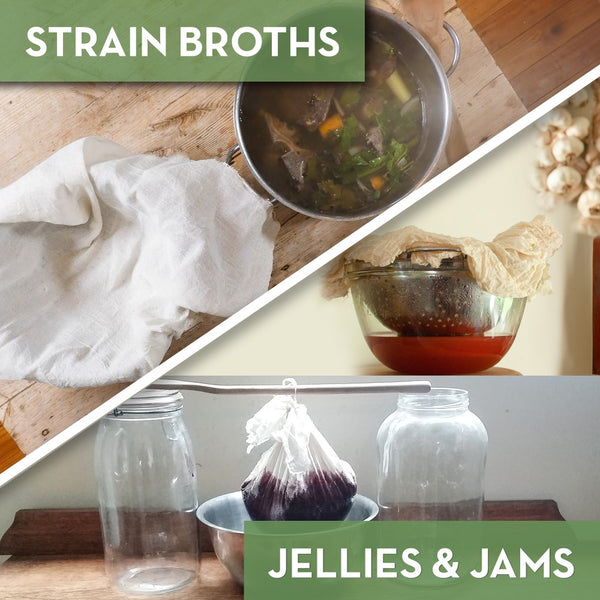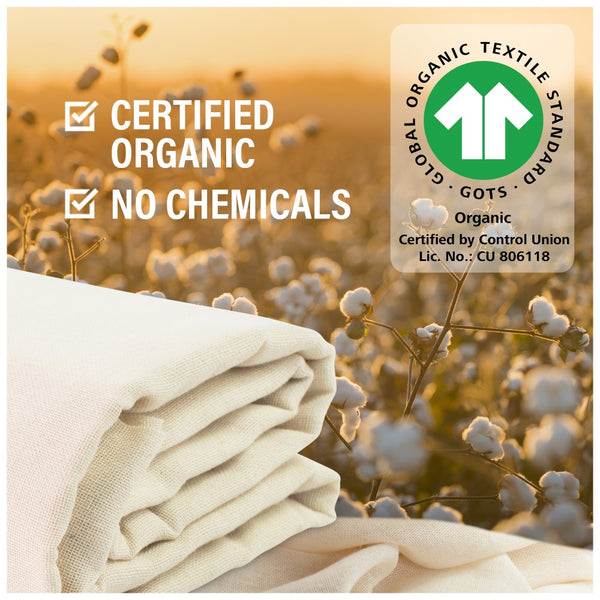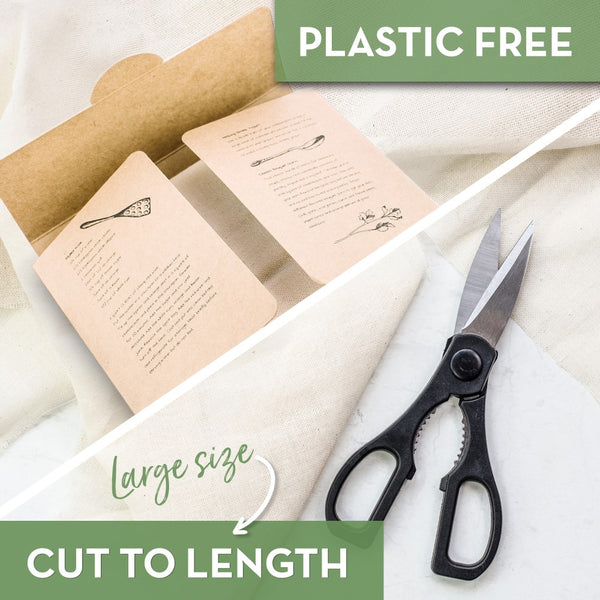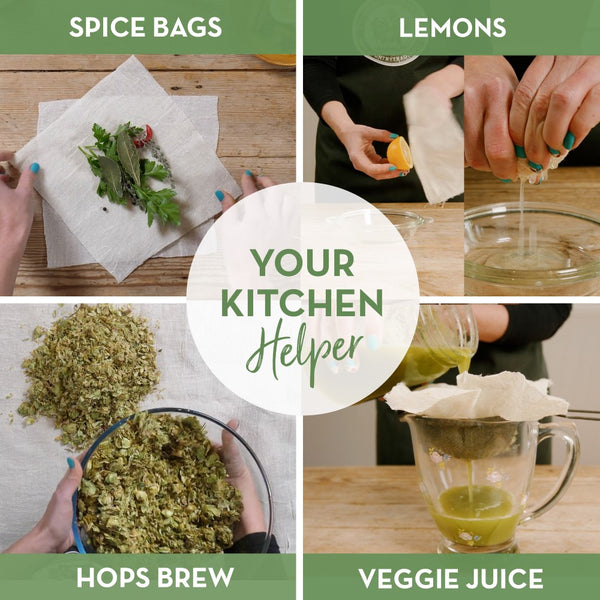 Cheesecloth for Straining - Certified Organic - Large Length (61" x 41")
All Natural Solution to Basting, Draining, and Steaming
Whether basting a turkey for Thanksgiving, draining whey to make Greek yogurt, or straining fruit jelly, you'll always find a use for this versatile muslin.
Our durable cloth is made from the highest quality organic cotton. Use it to:
Strain oat, almond, and other nut milk
Press cheese curds for squeaky cheese
Strain kefir + cold brew coffee
Cover kombucha + ferments
Being certified organic means the cotton is culinary grade for fine straining and ethically sourced and picked. It's also free from insecticides, bleach, and sizing.
Why we made this
We've used our fair share of cheesecloths and most were rubbish (that means garbage).
So we set out on a mission to make the most durable, sustainable, and eco-friendly cloth on the market.
First, we found an organic cotton farmer, then a textile mill to weave the cotton without chemicals or child labor.
After many years and a huge reject pile of samples, we finally designed the one.
Product Specifications
1x Organic Cheesecloth made from 100% unbleached cotton
Measures 2 square yards (61" x 41.75")
Grade 60 weave, easy to cut and clean
Reusable & biodegradable
Plastic-free packaging
Care Instructions
Hand wash in warm water, rinse in cold water, dry in the sun
Reuse and repeat
Learn More
At Country Trading Co., we support growers, makers, first-time fermenters, and bakers.
We aim to inspire and support everyone on their culinary journey because the best quality food is made by real people in real kitchens.
If you're new to cheesemaking, we're here to help. You'll find useful tools on our website, including a dairy thermometer, Blue Cheese and Italian soft cheese moulds.

Organic cheescloth
This is a product with excellent quality!
Amazing
This is the best cheesecloth I have ever owned! Extremely fast shipping
Love it
The best cloth I ever owned
Chesse cloth
Works great. Just what we were looking for. Fast shipping. I would recommend this company.
Organic cheese cloth
I received my order very quickly. High quality. Love it. Thank you Trading Company.