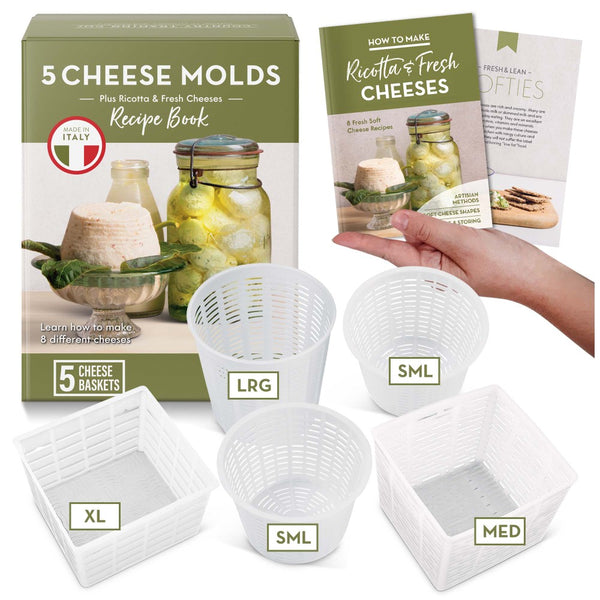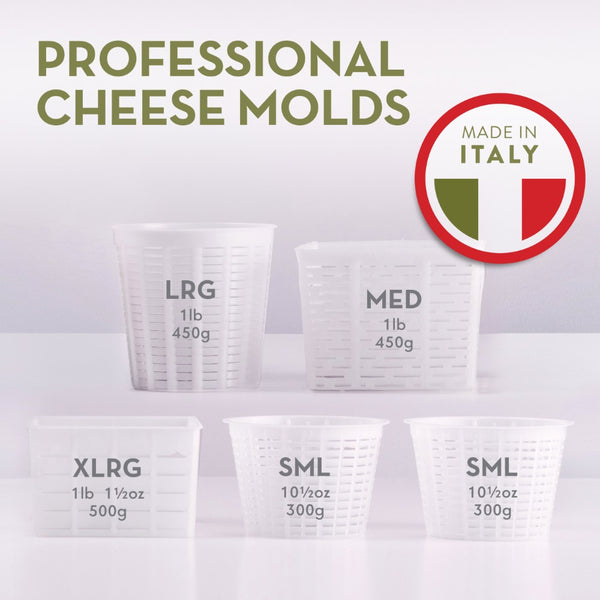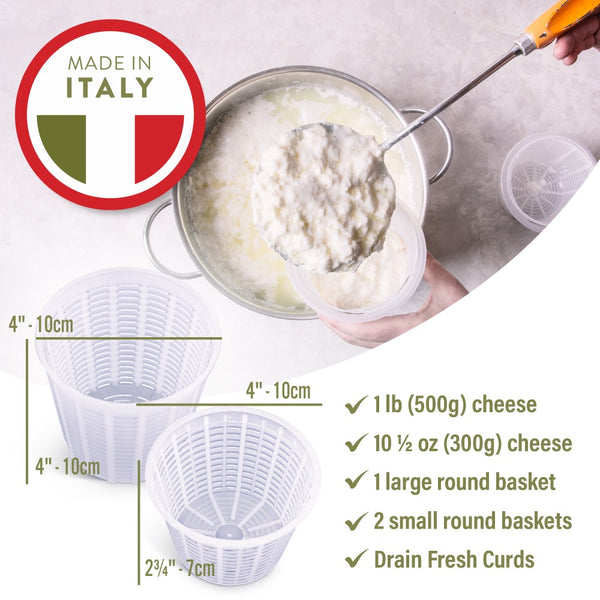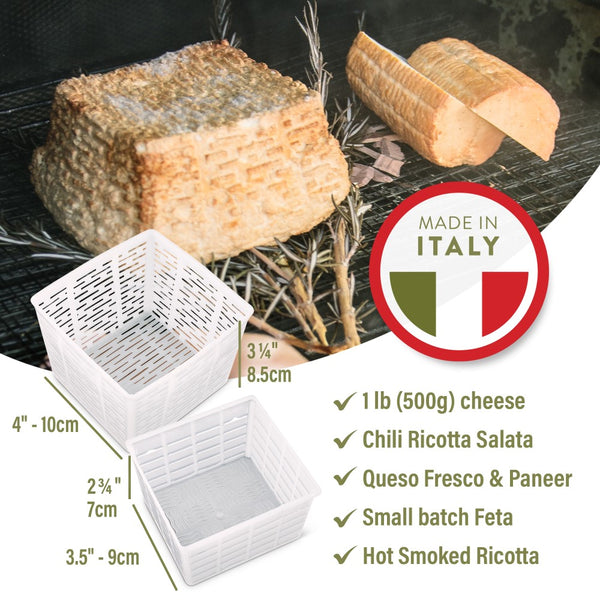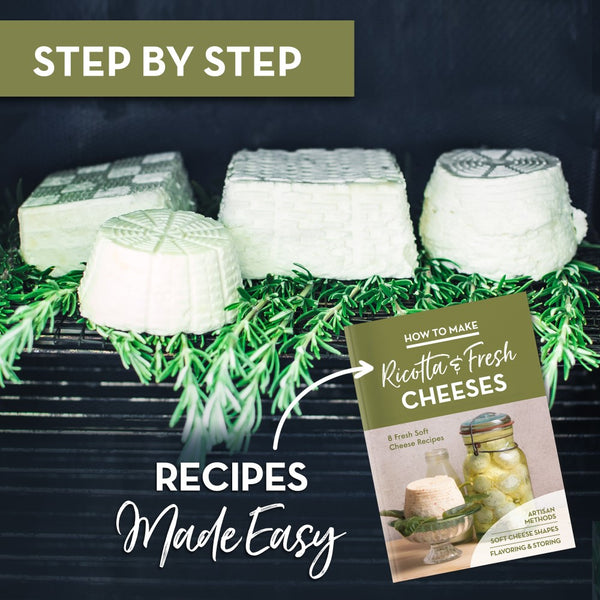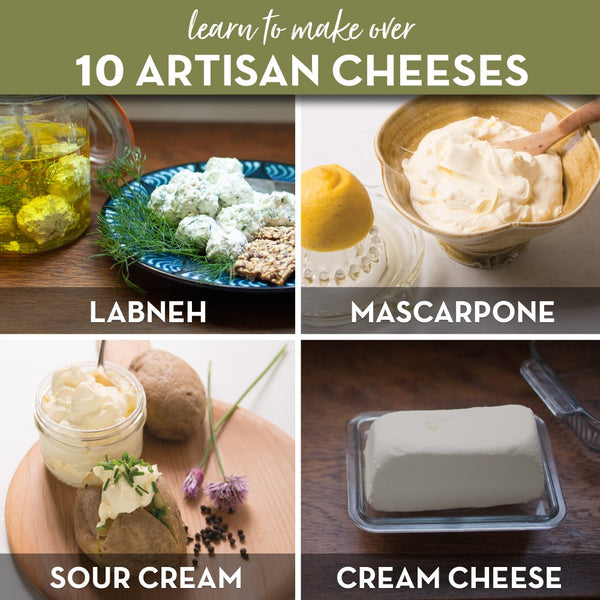 Easy Cheese Making Set – 5 Cheese Molds + Recipe Book
Looking for a versatile set of cheese-draining molds and some easy recipes? This cheesemaking set has all the cheese molds you need to press the cheese into rounds, squares, and rectangles.
The cheesemaking recipe book includes step-by-step instructions to make all the popular fresh cheeses like Ricotta, mascarpone, cottage cheese, chevre, paneer, and more.
The perfect gift for beginners to cheesemaking, this set has easy-to-follow recipes and a range of cheese baskets for making different shapes and styles of fresh cheese.

Made in Italy
Product Specifications:
- 1 Cheesemaking Recipe Book
- 2 small round cheese molds - 10.5 oz (300g)
- 1 large round cheese mold - 1 lb (450g)
- 1 medium square cheese mold - 1 lb (450g)
- 1 large square cheese mold - 1 lb 1.5oz (500g)
- BPA free and dishwasher safe
- Made in Italy

Cheeses Included in the Book:
The cheesemaking recipe book in the kit has recipes for making a wide range of popular easy fresh cheeses:
- Ricotta
- Mascarpone
- Sour Cream - Crème Fraiche
- Cream Cheese
- Cottage Cheese
- Labneh
- Paneer
- Quark
- Chevre style lactic curd cheese