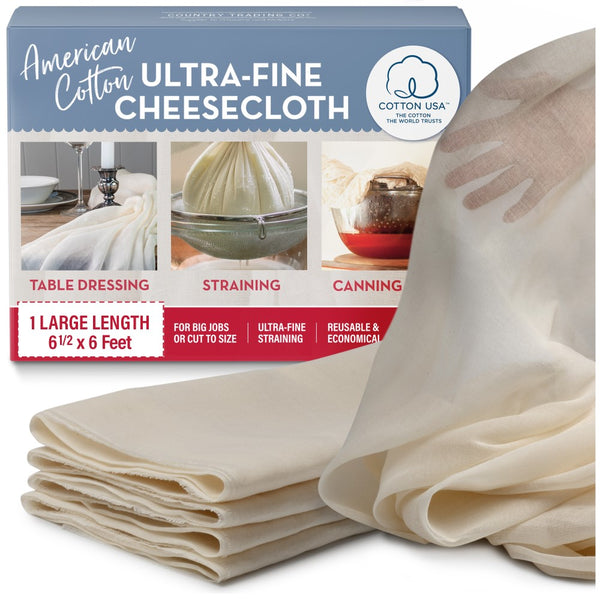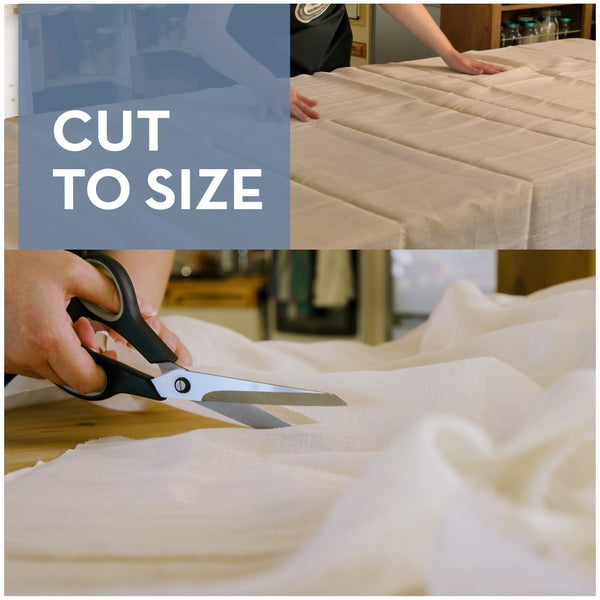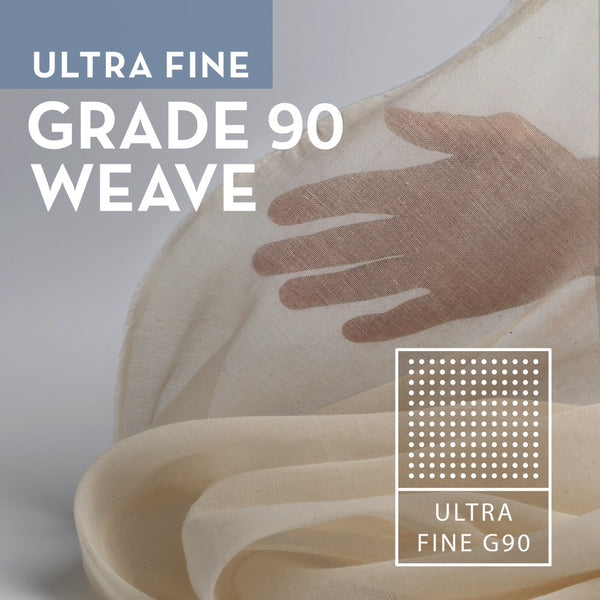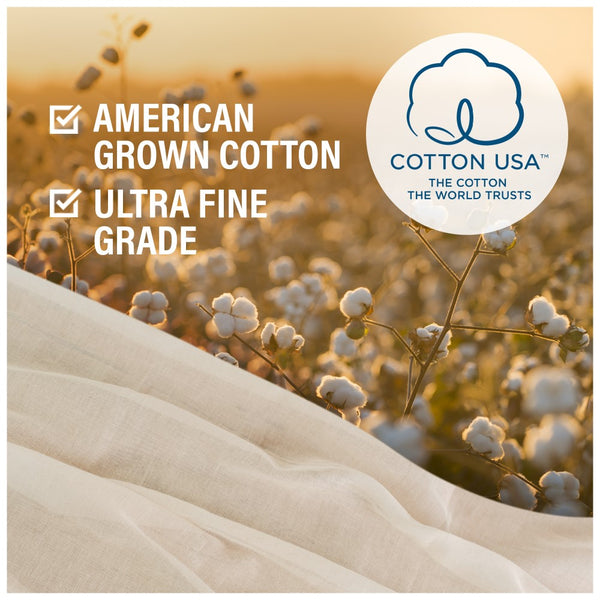 American Cotton Bulk Fine Cheesecloth (78" x 72")
The ability for versatility

Get creative with this cheesecloth. Proudly made with American cotton and woven extra-fine, this XL cloth is perfect for staging, straining, and serving.
You can always use this product for making cheese, yogurt, milk, and fruit jelly, but did you know it can also function as:
Photography backdrops
Table runners
Halloween costumes
Baby blankets
Bandage wraps
Cold-brew coffee strainer 
American cotton is known for its purity and durability, so this item is ideal for projects in and out of the kitchen. Use this cloth as it is, or easily cut it down to size.  
Whether you're a home decorator or a Halloween enthusiast, you'll love the long-lasting versatility of this cotton cheesecloth.
Why we made this
We designed this large, unbleached cotton cheesecloth because we needed a sizeable floaty muslin backdrop for our product photography.
When we saw how well it worked, we began using it as curtain sheers and table décor for weddings and dinner parties.
We then used it for smaller projects because this very fine muslin is perfect to line our cheese press and make spice bags.
Product Specification
6 ½ x 6 ft (78" x 72") length of cheesecloth
Woven from unbleached American cotton
Grade 90 – ultra-fine weave for straining
Washable and reusable
Cut it to the size you need
What can you use it for
Table dressing

Photo backdrops
Straining broth
Canning
Making hop bags
Making Halloween costumes
Care instructions
Hand wash in warm soapy water
Rinse and hang to dry
Reuse multiple times
Learn More
At Country Trading Co., we're passionate about making cheese, yogurt, ferments, beer, nut milk, preserves, and much more.
We also love helping those who want to do the same. If you're new to home cooking and gardening, visit our blog for help and inspiration.