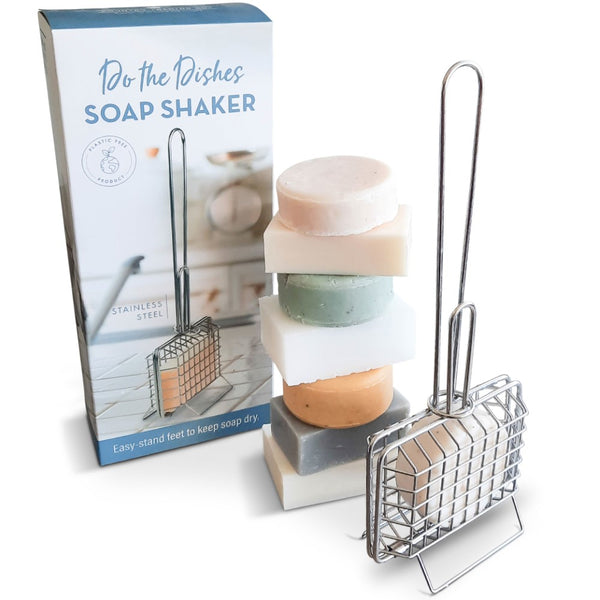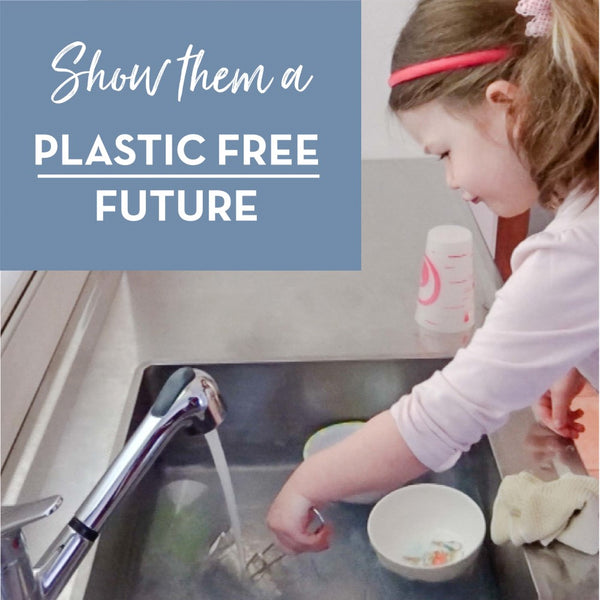 The Easy Drain Stainless Steel Soap Shaker & Saver
THE ECO-FRIENDLY WAY TO CLEAN
Say goodbye to harmful chemicals and plastic bottles. Wash up the old-fashioned way with this reusable and rust-proof soap shaker.
Our unique upright design:
takes up less space on your counter
drains freely, avoiding mushy soap mess
saves money, making your dish wash bar go further
Gentle on your skin and the environment, we guarantee you'll love using it with your favorite biodegradable, natural soaps.
If bars are too large, they can be easily cut in half. The soap shaker does not include soap.
Why We Made This
We designed this product for two reasons. First, we were tired of polluting water with harsh chemicals every time we wanted to tidy up. Second, we were committed to reducing the amount of plastic in our household.

Gran had an old wire soap shaker that lasted her lifetime, and the rest is history. She would approve of the feet we've added to keep the soap dry.
Product Specifications
1 x Stainless Steel Soap Shaker
Fits a 100g bar of soap that measures up to 3.14" x 2" x 1.10"
Use Instructions
Use your soap shaker by swishing it briefly in very hot water or pour a kettle of hot water over it to generate your suds.
A little goes a long way, for best results don't overdo the soap.
Note: The best dish soap bars will not form as many bubbles as your old plastic bottle of liquid dishwashing soap. That doesn't mean they are less effective at cleaning dishes; they simply don't have the chemicals in them that make all those bubbles (this is a good thing).
One less piece of plastic
I was shopping for fermenting weights and just stumbled on these soap shakers. Wow! What a fantastic idea! It really takes a bit of time to embrace the notion that clean may not include bubbles, but this works great!
Looks great on my sink!
So useful and cute! I use this with my handmade soap made for washing dishes. I got the recipe and the tip about the soap shaker from Elly's Everyday Soap Making. The shaker is a great size. Not too big, and not too small. It doesn't take up much space, and looks very classy. The quality is impeccable.
I love old school tools
I'm a soap maker and purchased not only for use, but to use as display in my soap shop. Thanks for offering this old school tool. And thank you for great customer service, much appreciated,
Shiny soap saver
Much better than the ones I remember from decades ago! Opens and closes easily, and holds the cake of soap out if the way, perched on its stand - great modification. The soap will last longer than it would lying in a messy soap dish. And plastic-free!
I'm so pleased!
Happy with my shaker!
"Elly's Everyday Soapmaking" You Tube channel was a source of information about this item. My shaker was delivered fast, packaging was nice, no damages. Looks great and works great too. Nice addition to my kitchen! I am using it with my own homemade soap.